For emergencies, dial 911
For other fire department business, call: 303 688 6055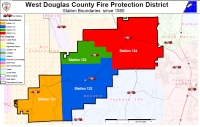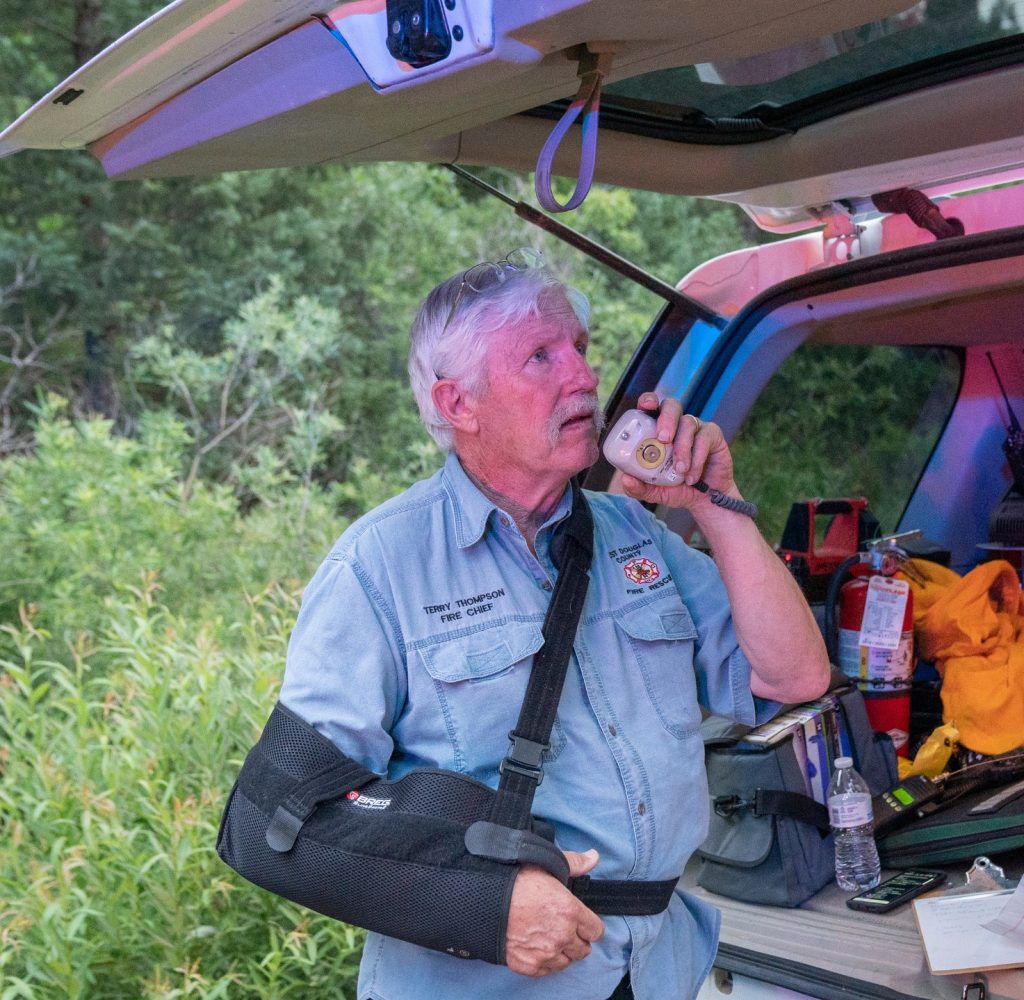 Folks out of all the photos we could share… This is, simply put, who and what Chief Terry Thompson is. Even with a bum shoulder Chief Thompson lead us in command during a wildfire back in 2019 to make sure that everyone came home safe with a job well done. I have known people with 20 years, even 30 years and some even 40 years of service but have you ever heard of 56 years of service?
Well, you're looking at it. This is what dedication for 56 years of service looks like, rarely a sick day, almost never a vacation, and holidays spent at home waiting for a call for service. This man, this legend didn't just give 56 years, he gave over 20,000 days and sleepless nights while you rested easy, he sacrificed events with his family so that your family would be safe, ever watching and ever ready for anything that may happen. For us that redefines amazing and restores hope in humanity.
If someone can fight so hard for so long imagine what the rest of us can do if we try even half as hard as Terry has. Imagine what our world, what our community would look like. Terry can and does, for you, so that you can make a difference in all that YOU do.
On behalf of West Douglas County Fire Protection District we would like to say thank you to Terry for 56 years of service as he enters retirement tonight. Chief, soon you can mute your phone, turn off the radio and rest easy making amazing new memories with your wife Cindy who has supported you on this journey and with your grandson Kason who is a symbol of the next generation under your guidance.
While Terry is off to visit new places and relax I don't think we have seen the end of his service to his community just yet, stay tuned folks a new chapter is unfolding.
A retirement party will happen sometime this spring and we will make sure to let you all know when and where.
---
The West Douglas County Fire Protection District provides Fire and Emergency Medical services to approximately 54 square miles of rural Douglas County, Colorado. The District extends from the area of Cherokee Ranch and Sedalia along US 85, west along State Highway 67 into Pike National Forest beyond Sprucewood. Subdivisions within the District include Hockaday Heights, Lambert Ranch, Horseshoe Ranch, Indian Creek, Oak Valley, Stoneridge, and Nighthawk Hills (Click for District Map)
In addition to fire protection, the WDCFPD also provides…
Emergency medical services
Hazardous materials response
Rescue services
Public awareness and education
Inspections and fire prevention